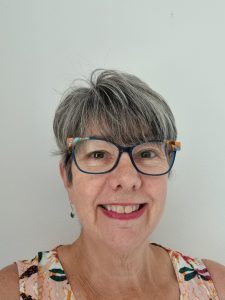 I'm Ali Moore, Counsellor and Business Mentor.
I've worked with hundreds of businesses and thousands of employees. I know the impact of the work environment on people's mental health. I've dealt with the ultimate consequence on too many occasions. I've sat with groups of co-workers distraught at the suicide of a well-liked colleague. Wondering if they should have noticed something … should have done something …
Sign-up here for Business Focused Mental Health support:
As a country England has too many deaths by suicide, 5000 people die by suicide every year. What would it be like if together we could stop 10% of those deaths … A Good Place is for every employer who wants to stop someone's daughter, son, mother, father dying by suicide every 107 minutes.
I believe that every business needs a Suicide Prevention Policy.
"What is good for health is good for the business – and the evidence demonstrates that when businesses visibly take action on staff health and wellbeing, they see improved staff engagement, better productivity, less presenteeism, fewer mistakes and better customer satisfaction."
Duncan Selbie, CEO Public Health England
I'm a former Dorset LEP director, President of Dorchester Chamber of Commerce and Volunteer Business Mentor. I'm passionate about business success. I'm also a Counsellor and I'm passionate about good mental health.
I am bringing my two passions together to offer business focused mental health support. In a straightforward way.
The worst consequence of mental ill health is death, including death by suicide.
People spend a third of their life in their workplace – co-workers provide an important source of social and emotional support based on shared experiences.
By employers helping colleagues understand the importance of wellbeing and good mental health, and giving them the knowledge on how to keep safe and well, and how to spot signs of being unwell – in themselves and others – the risk of suicide can be eliminated or at least greatly reduced.
"Inquest reports also show that employers were often unaware of their duties under the 1974 Health and Safety Act and did not see themselves as responsible for protecting employees' mental health".
A direct quote from a University of Leeds research paper into Work Related Suicide.
This was a key driver for me, to focus on supporting employers – who already have so many demands on them in running a successful business.
I help businesses quickly incorporate a good mental health culture into their business.
Whether you haven't got a policy yet, or you've got one and would like a refresh – awesome …  I'll take you through all you need to know to create a safe and healthy workplace and be one of the very, very few businesses that have a current suicide prevention policy.
I'm Ali Moore. Counsellor and Business Mentor.
I've worked with hundreds of businesses providing corporate training and support, plus counselling for employees. This work is carried out anonymously.
However, I see the same issues with the same solutions recurring on an almost daily basis.
Businesses and employees consistently experience good results with my service, through better employee retention; briefer absences through 'fit to work' support and increased customer satisfaction.
I'm passionate about supporting business owners and I'm passionate about good mental health. I'm especially passionate about preventing suicide.
Sign-up here for Business Focused Mental Health support: